ATTENTION! WE ANNOUNCE AN INVESTMENT PROJECTS CONTEST!!!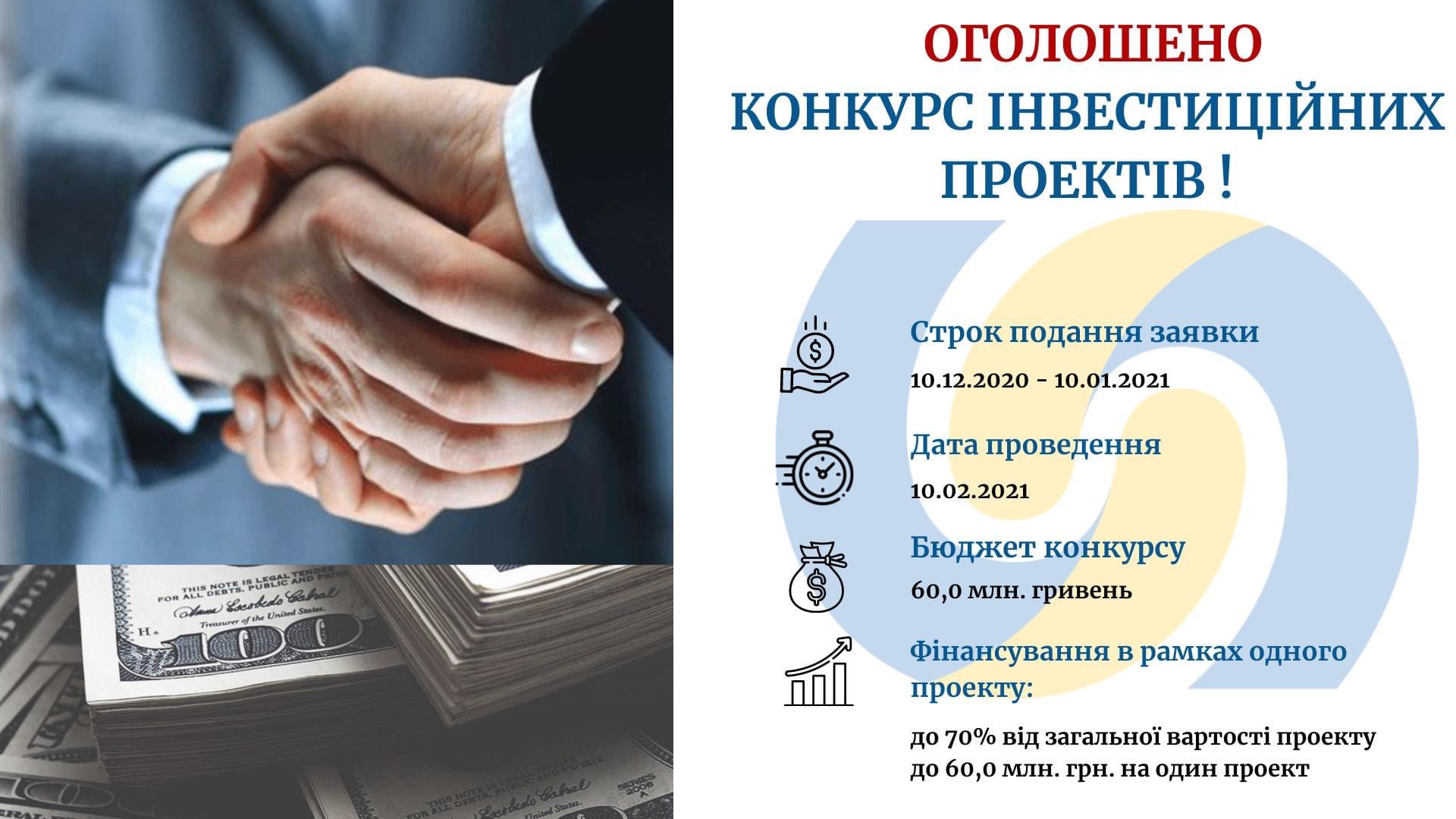 SFII launches a contest for investment projects related to the deactivation and utilization of hazardous waste, in accordance with commitments of the Government to the EU.
Projects that are registered in the Institution projects database are allowed to participate in the contest.
TIME LIMIT for applications submission: 10.12.2020 – 10.01.2021
DATE of the contest: 10.02.2021
BUDGET: UAH 60.0 million
FORM OF FINANCING: interest-free loan on a repayable basis
Funding terms: up to 60 months.
ONE project funding amount: up to 70% of the total project amount – up to UAH 60.0 million. for one project (the total cost of the project covers property, intellectual property, patents, etc.).
A project that received more than 50 points resulting from the contest with a covering of the results of the state expertise, may apply for funding.