SUCCESS STORIES WITH THE SFII : SFII IS A UNIQUE PLATFORM THAT PROVIDES THE MOST VALUABLE ASSET – OPPORTUNITIES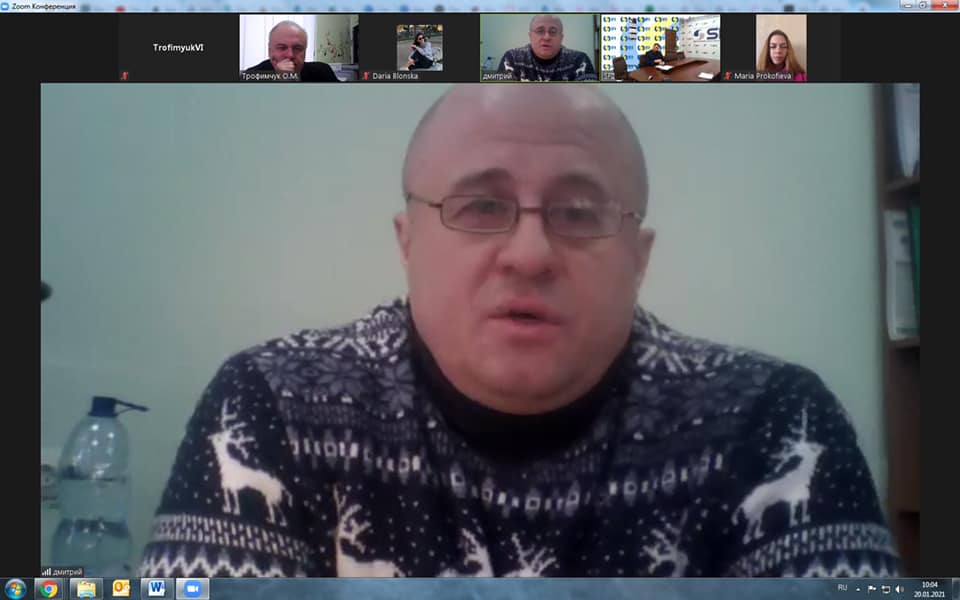 Today we held a meeting with the director of the company "Prodekologiya" Lozin Dmytro Andriyovych and asked about his success story and the role of the SFII in it.
Oleksandr Trofimchuk, Director of the Western Regional Representation of the SFII, was also invited to participate.
Oleksandr Trofimchuk accented that this is a project that was successfully implemented with the financial support of the SFII, within the framework of the Competition of Innovative Projects.
To your attention our example of a successful case!
🔹Please, tell us more about the activities of the company "Prodecology", what is its uniqueness?
🔸In the territory of the former Soviet Union we are the leaders of the industry, because we successfully adopt and supplement existing technologies with our developments and innovations. In addition, we are an applied institution where researchers work on inventions that we implement in our processes. We are currently working with 45 countries. By the way, the company was founded by my father and we started our business by working with food, purifying them.
🔹Can you tell us more about the innovative product – NIR separator?
The present invention performs an important function: it provides sorting of plastic waste using infrared radiation. In addition, the device is able to identify the type of polymer and to isolate particles of certain polymers. In the nearest future it is planned to demonstrate the invention at leading European exhibitions and promote the recycling market.
🔹What function does the present invention perform?
I will explain with a rough example: you bought a bottle of mineral water. Our development is able to distinguish between different types of plastic – lid, bottle and paper label and sort these components into different containers. This is just one of the many features of our device.
🔹Tell us, how exactly did you learn about SFII?
In fact, I was encouraged to work with you by Oleksandr Trofimchuk. He told me about DFII, about the possibilities which SFII give, also persuaded me to try to interact. It was very interesting and pleasant to work with him.
🔹Did the Institution live up to your expectations from cooperation?
🔸Yes, of course! We were able to realize our plans, not lose growth and gain even more momentum. So, in short – yes, justified.
🔹What exactly did you manage to achieve thanks to our cooperation?
We were able not to slow down and realize our plans.
🔹 What are your global goals for 2021?
Well, I would not like to tell you in advance about what we have planned and as soon as we implement it, we will be happy to tell you right away.
🔹What is your competitive advantage over other companies?
If we are compared, for example, with Chinese competitors, European companies do not like to work with them, because they sell well, but do not serve well. Thanks to our location, we can respond quickly, come to the place and provide quality service. Even now, despite the coronavirus, we work.
🔹 What are the top 3 priority areas for Prodecology LLC in the near future?
First of all, funds for the implementation of the future development strategy.
Thank you very much to the director of Prodekologiya for effective cooperation and meaningful interview!
This project creates a success story – the story of an individual enterprise, the story of the city, the story of the region!
We will unite such cases into one big history of innovative development of our State!
P.S. We thank to Oleksandr Demchenko, Deputy Head of the Innovation and Investment Projects Department with conducting the interview.