Tourism: innovative solutions and forecasts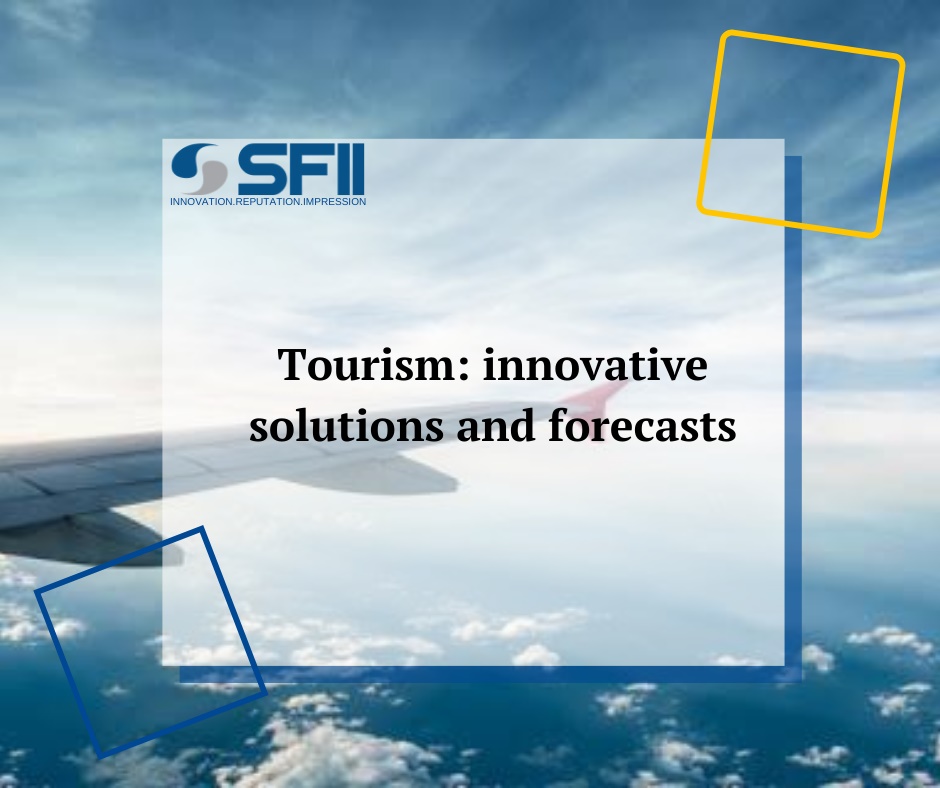 The tourism industry expects new innovations and changes more than ever. So, let us introduce you tourism trends that open up new opportunities for business development in 2020.
Works, chatbots and automation
One of the most prominent examples of these travel trends is Connie, the Hilton hotel chain's robotic concierge. Other hotels are also keeping up with the times, installing interactive robots to perform certain functions – registering tourists or serving food and drinks to visitors. Like the Aura robot at the M Social Hotel in Singapore, designed by Philippe Starck. This innovation is far from the only one. Many clients prefer the simplicity of the process and are now booking their trips and accommodations using chatbots that can handle requests and offer assistance.
"Technological hospitality" is how the hotel describes the interaction of guests, staff and technology on site. Technology must be convenient and provide choice for travelers. It is important to remember that while someone prefers to solve all issues using a smartphone and seeks to minimize communication, it is more convenient for others to receive advice from a "living person".
Augmented and virtual reality
With virtual reality, augmented reality (AR) has firmly entered our lives. It combines virtual elements with real-life experiences. AR travel trends include visiting museum exhibits, easily implemented using smartphones.
Another example is the Navitaire app, which allows users to virtually explore vacation spots and immediately book future travels. The travel industry should seriously consider using VR on the global scale.
VR can be used in the in-flight entertainment system, providing passengers with another option on board. Airlines such as Iberia, Singapore Airlines and SunExpress have already successfully tested these technologies by asking passengers to use a headset to watch 3D movies or play video games.
VR developers are also working to add an ad component to the headset. This will allow airlines to promote their products or provide such an opportunity for interested parties. VR headsets will soon appear in aircraft and airport lounges.
The accuracy rate of voice recognition and language processing is over 95%. Today, platforms such as Google Home, Amazon Alexa, and Apple's HomeHub make it easy to "communicate" with computers. This is a common occurrence for tens of millions of people around the world.
Customers expect the same when they travel. Amazon developed Alexa for the hospitality industry, focusing on major hotel chains and vacation apartments. This simplifies the stay for tourists, because the voice assistant helps with tasks such as controlling the temperature or lighting in the room, finding a local restaurant and monuments, making calls and even entering or leaving the hotel.
Sustainable travel and tourism conscious
 In 2020, the travel and aviation industries will face a major PR crisis – they will need to change the perception of customers that the industry has a negative impact on the climate.
Booking.com's Sustainable Travel Report 2019 found that 55% of global respondents have become more worried about the environmental impact of their travels over the past year.
In October, Swiss bank UBS said one in five travelers flew less due to rising environmental concerns, supporting the eco-movement of flight-shaming.
The idea of ​​using a super travel app has been around for a long time. It is expected to become a trend. For example, Booking.com recently surveyed 12,500 travelers from about 30 countries, and 57% of them said they want "the only travel planning and booking app".
Such a super app already exists in the Asia-Pacific region, where e-commerce and messaging applications such as WeChat, Alipay and Meituan in China, Line in Japan, and PayTM in India have become universal. With their help, users can not only communicate, but also pay for flights and hotel accommodation, order food or buy things online.
Technological impact on travelers' choice
Travelers live in an era of multi-channel world with many connected devices. Access to travel content is open and fragmented. Loyalty to a particular brand or vacation destination is a thing of the past. After all, the choice is so great and is at the "distance" of one click.
But technology can increase travel loyalty.
Reward incentives are a staple of the airline industry, such as frequent flyer customers who love to collect air miles. Technology can be used to personalize travel. One way to increase traveler loyalty and encourage repeat purchases is to give them what they want. Personalization only works when data can be collected, analyzed and processed. Thus, the "correct" product that is relevant to him is displayed for the right customer.