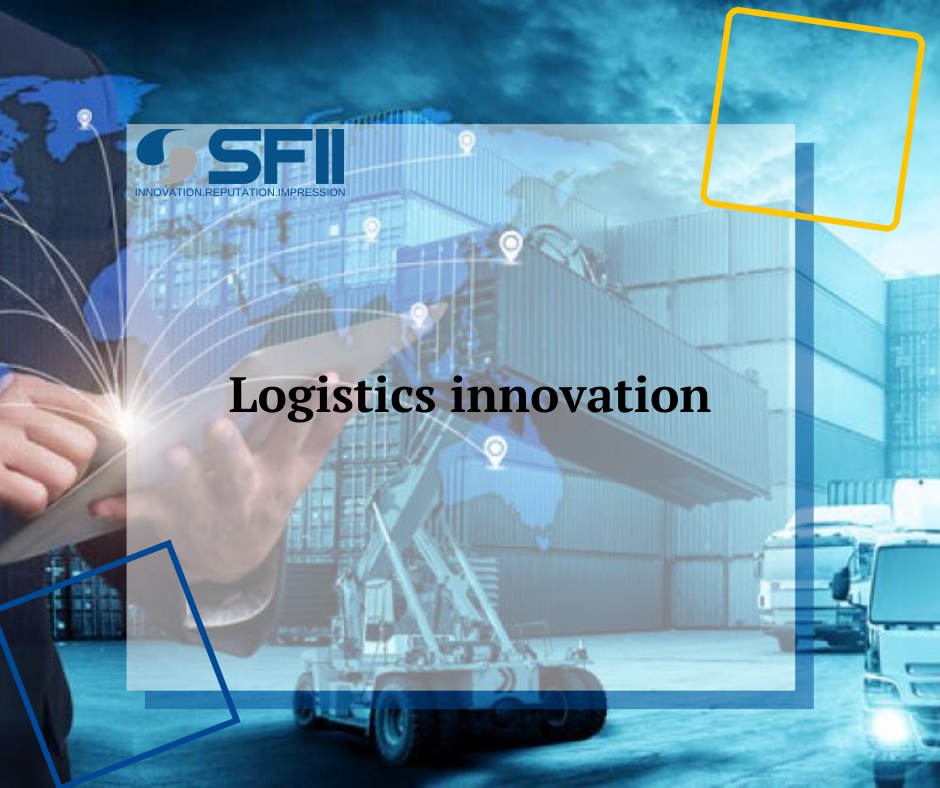 Technological innovation is playing an increasing role in all sectors of the economy, and logistics and supply chain management cannot be left out of this process either. And since in the field of logistics, large amounts of data are actively used, which are stored separately and in various programs, and are very often entered manually, perhaps it is logistics that will benefit more from the introduction of new innovative ways of working.
Innovation in the field of logistics is not only related to the desire of logistics companies to introduce new technologies in order to keep up with the development of the industry – to a large extent, this is required by the clients of logisticians – representatives of trade businesses and large industrial enterprises who require their goods or services to come to to the customer more quickly and at a lower cost.
What innovations will largely determine the changes in logistics in the new year? We suggest you familiarize yourself with some of the trends.
Supply chain management in real time
The real-time supply chain (SCV) is not a "technological highlight" or a "gimmick" in logistics: many companies started implementing it in 2019, and in 2020 it will become necessary almost everywhere. Real-time data is increasingly in demand among customers, which means that logistics businesses will need to focus on it. Nowadays, a large number of startups have emerged whose solutions provide transparency in the supply chain, provide technology that facilitates rapid response to changes, allowing companies to use data in real time. This data includes traffic patterns, local weather conditions, road conditions or access roads to ports to optimize delivery routes. Research conducted in 2019 showed that logistics companies using fully integrated supply chains are 20% more efficient than their competitors. One cannot talk about supply chain management without mentioning Internet of Things (IoT) technology, which is the most important asset for tracking supplies. Connecting an IoT device at different sites allows tracking the movement of equipment, vehicles and goods through cloud services. At the same time, IoT-based container management is also simplified with real-time monitoring, improved fuel efficiency, preventive maintenance and enhanced container handling. Thanks to this, another trend is likely to be closer collaboration between IoT startups and logistics companies. One of the most recent examples is Hapag-Lloyd, which selected IoT startup Globe Tracker to build its new real-time container monitoring system called Hapag-Lloyd Live.
The growing importance of new models and new players in the market
It should be noted that the future of logistics is shaped not only by new technologies: the equally important role of new business models and new players in the industry. Often, startups create new systems that incorporate elements of the sharing economy that are rapidly gaining popularity. Having little experience with logistics assets, startups tend to focus on the "light" parts of the supply chain, turning, for example, into digital forwarders. With more flexible operations, they can offer more attractive prices while ensuring transparency in the logistics process. This also applies to Uber, which launched its Uber Freight feature in the US in 2017 and expanded to Europe and Canada last year, aiming for a more efficient global trucking market. Even the industry's own customers see potential in freight forwarding. Amazon plans to expand its own warehousing and transportation expertise to develop its own shipping capabilities. The company has already made great strides with the development of Prime Air, a drone service it is building to create fully electric drones that can fly up to 15 miles and deliver packages weighing less than five pounds to customers in less than 30 minutes. In addition, the company announced the Amazon Flex platform, which uses on-demand contract drivers to accelerate the expansion of its Prime One Day delivery program. Also Amazon announced its new robotic products, heading to hundreds of service centers around the world. One such product is the Pegasus Sorting System, which has traveled two million miles to date and has already reduced mis-sorted goods by 50% while maintaining the safety features of the existing drive system. In addition, the e-commerce giant is testing Amazon Scout, which is designed to safely deliver packages to customers who use small, autonomous delivery vehicles. In 2020, Amazon CEO Jeff Bezos said the company had invested $ 700,000,000 in Rivian, an electric car startup that could build 100,000 electric delivery vans for Amazon. Another great example of the company's impact on the industry is Flexport, a dedicated cloud-based freight forwarding software and data analytics platform. The company received $ 1 billion in funding early last year and plans to launch an operating system for global trade, which includes a strategic global freight forwarding operating model and integrates the best of all supply chain technologies. With so many future technological advances being developed, it is clear that this is one of the logistics technology trends to watch out for in 2020.
Robotization of warehouse operations
No one doubts that warehouse operations have undergone significant changes in recent years – and with the gradual integration of technology – this is one trend in logistics technology that is likely to continue. One of the obvious innovations is warehouse robotics, which is rapidly evolving. In-warehouse robotics testing increased 18% year-over-year, according to the Global Customer Report. The Boston Dynamics mobile robot called Handle is one of the prime examples: the company has developed a fully autonomous compact device that can access any hard-to-reach places, while having an extended field of view. This allows the robot to quickly unload trucks, stack pallets and move crates around the train. Technologies such as driverless vehicles or multifunctional work can also increase the efficiency and speed of warehouse processes. For example, GreyOrange and Locus Robotics are already using robots that move independently around the train. Thanks to machine learning and sensors that deliver the utmost accuracy and ease of tracking, modern warehouses will have a large number of autonomous robots in 2020.
Artificial intelligence
Over the past few years, the logistics industry has begun to integrate artificial intelligence (AI) solutions, including intelligent transportation, route planning and demand planning, into its operations, and this is just the beginning. Shippers, carriers, suppliers and consumers can be expected to benefit from these logistics technology trends continuing into 2020. Along with artificial intelligence, augmented reality and augmented intelligence will probably be used no less actively. Advanced intelligence combines human intelligence with automated artificial intelligence processes. For example, in logistics planning, the use of augmented intelligence may even surpass the use of artificial intelligence alone, since it combines the capabilities of people (experience, responsibility, customer service, flexibility, common sense, etc.). According to Gartner experts, augmented intelligence will create $ 2.9 trillion in business value and lead to an increase in labor productivity by 6.2 billion hours globally by 2021. Logistics companies can be expected to implement more intelligence-enhancing solutions that will ultimately enable logistics professionals to do their jobs faster, reducing errors and saving money.
Digital twins
Digital twins (digital copies of a physical object or process) are arguably one of the most exciting trends in logistics technology to watch out for in 2020. Many logisticians know that products will never be the same as their computer models. The modeling in its current state does not take into account how the parts are worn out and replaced, how the owners make changes according to their needs. However, the technology of digital twins changes this once and for all: now the physical and digital worlds can be combined into one, which allows us for the first time to interact with a digital model of a physical object or part in the same way as with their physical counterparts. The potential for using digital twins in logistics is enormous. In the transportation sector, digital twins can be used to collect product and packaging data and use this information to identify potential gaps and recurring trends to improve future operations. Warehouses and businesses can also use this technology to create accurate 3D models of their centers and experiment with layout changes or new equipment to see their impact. In addition, logistics centers can create digital twins and use them to test different scenarios and improve efficiency. In addition to this, delivery networks could use this technology to provide real-time information that will improve delivery times and further assist autonomous vehicles on their routes.